~ WALNUT COTTAGE ~
A fully renovated cottage, on the water with wonderful views. One bedroom, living room
with high-rise sleeper couch (two separate beds), efficiency kitchen.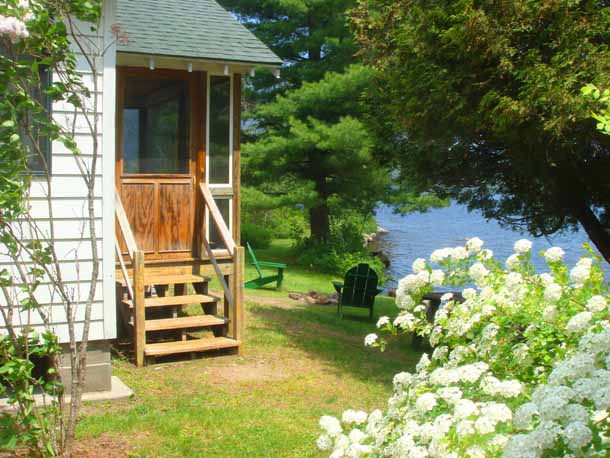 Spring blossoms cloak Walnut Cottage in serene beauty. Hidden behind the flowers are your picnic table, grill, Adirondack chairs and campfire ring. What more can you ask of life?

Few pleasures are as satisfying as paddling
back to Walnut Cottage after an early
morning glide on Blue Mountain Lake.

Skylights, picture windows and rustic decor
lend a rich warm glow to Walnut's interior.



Enjoy breakfast in your cottage,
or out on the porch!

The interplay of bricks and wide-beamed
floor boards bespeak of pioneer days gone by.

Listen to the gentle waves lapping
as you dine on Walnut's lovely porch.

Like all the cottages and lodge units at Prospect Point,
the living room couch opens into two separate beds.

Our only cottage that boasts a bedroom skylight.
Now you can stargaze without leaving your bed!

Speaking of beds, there are two
in Walnut's bedroom: a queen and a twin.

The kitchen area is roomy and spacious,
with a full-sized fridge tucked into the wall . . .

. . . and plenty of cabinets surrounding your sink,
coffee-maker, oven, stove and microwave.

The bathroom is clean, sparkling and bright . . .

. . . just what you expect and deserve.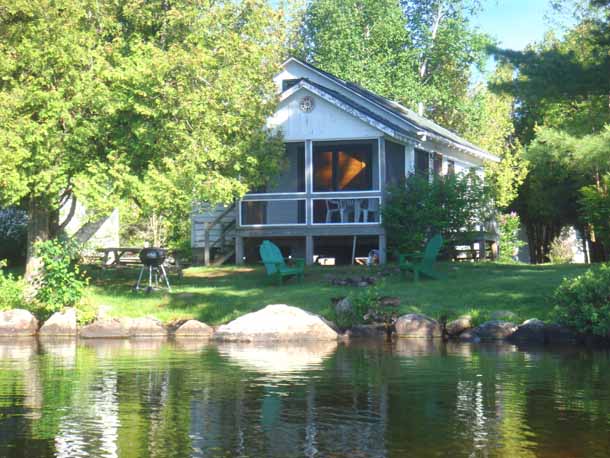 Like a canvas awaiting an artist, Walnut is waiting for you. Come paint your memories here!

Amish artisans created Walnut's rug - and a number of others at Prospect Point - just for us.
The table and rocker were also lovingly crafted by hand.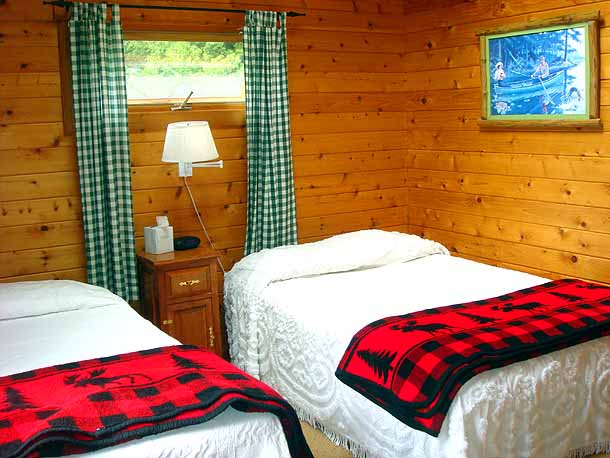 Another view of your bedroom. Not shown are the built-in chest of drawers,
the closet and a neat little cubby hole for hats and whatnots.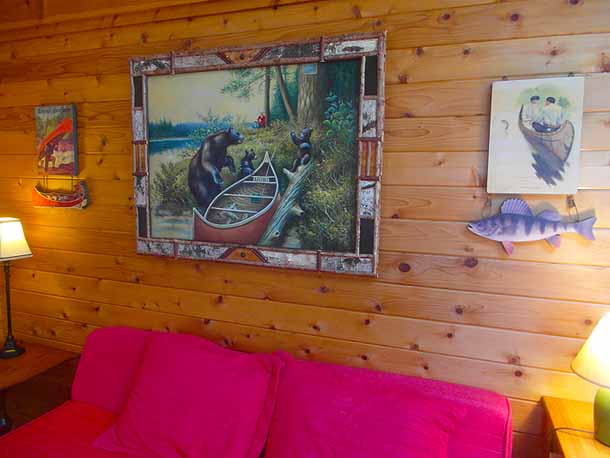 As in all our cottages, magnificent hand-wrought oil paintings, rendered after works by
19th and early-20th American Masters, adorn Walnuts walls and lend an air of cottage bliss.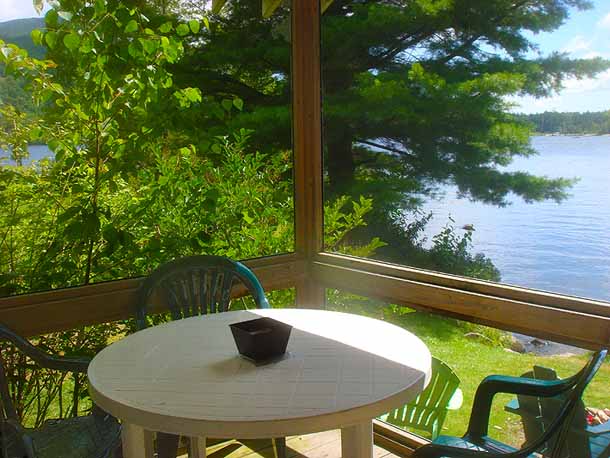 You can picnic every day on your screened-in porch -
or enjoy Walnut's grill, picnic table and bonfire ring outside if you prefer.
Prospect Point Cottages

Route 28

Post Office Box 113

Blue Mountain Lake, NY 12812

Tel #: (518) 352-7378
Fax #: (518) 352-7677

or email us at: