~ POPLAR COTTAGE ~
A fully renovated cottage, on the water with spectacular views. One bedroom, living room
with high-rise sleeper couch (two separate beds), efficiency kitchen.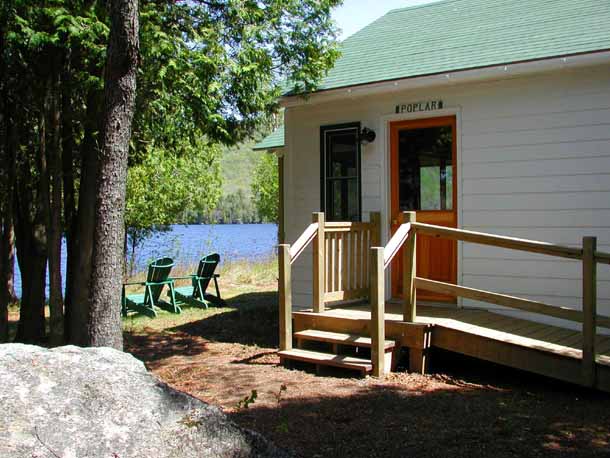 When you reach Poplar you may never want to leave . . .

Cathedral ceilings and a skylight make Poplar
a wonderful example of rustic elegance.

As in all our cottages, the living room couch
opens into two separate beds.

Most of the wooden siding in Poplar is original;
the rich patina lends a warm weathered glow.

Hand painted oils and birch bark furniture
make Poplar a true woodsman's cottage.

A queen bed and a twin bed await you in
the bedroom, along with a dresser and closet.



The kitchen includes a full-sized fridge, oven,
stove, microwave, toaster, coffee maker, pots
and pans, dishes and cutlery - everything you need!

A wide hallway unifies the cottage . . .

. . . leading to the bathroom, bright and clean.

Just a portion of the magnificent lake view
you'll enjoy from Poplar's screened-in porch.


Mere steps from the lapping waters -
sooooo good for the soul!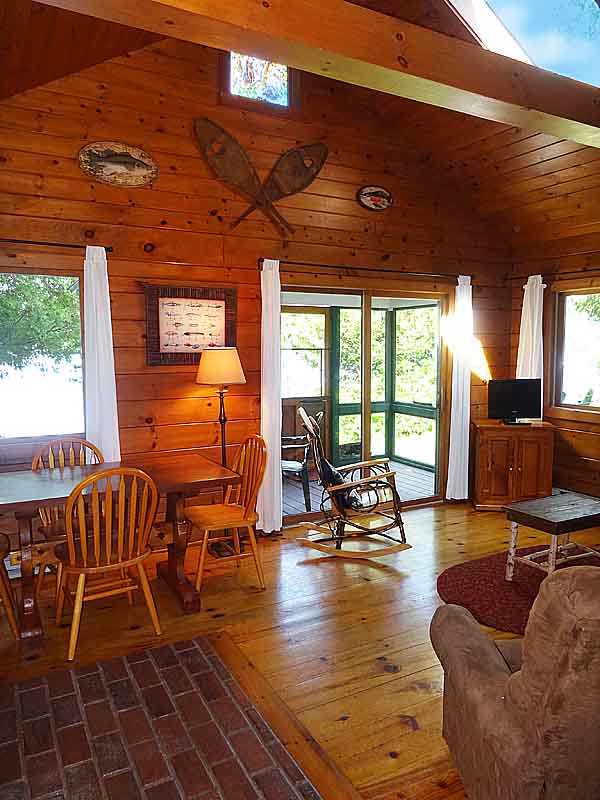 Spacious, Serene, and Steps from the water . . .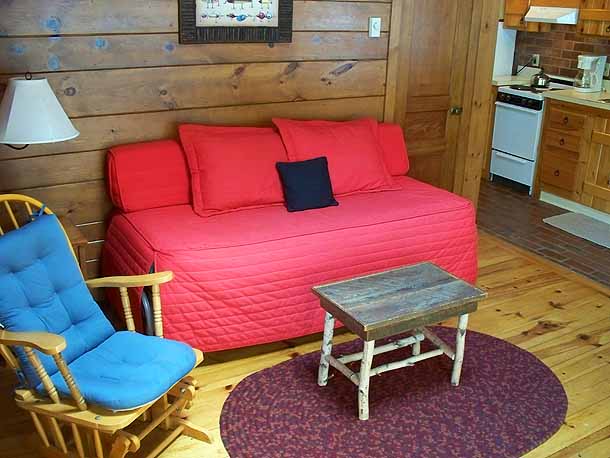 Cozy interiors spell Welcome!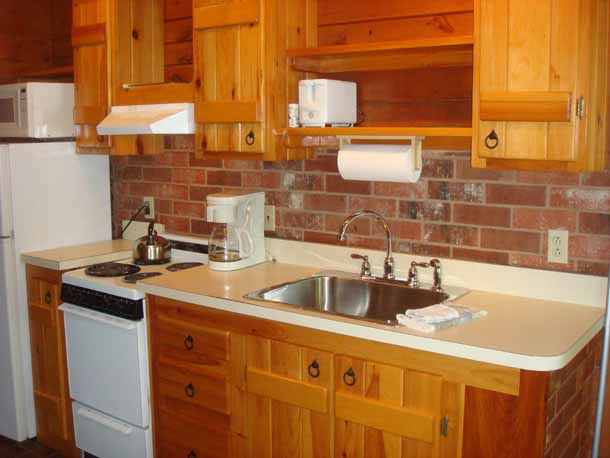 Poplar's fully-appointed kitchen brings out the chef in you.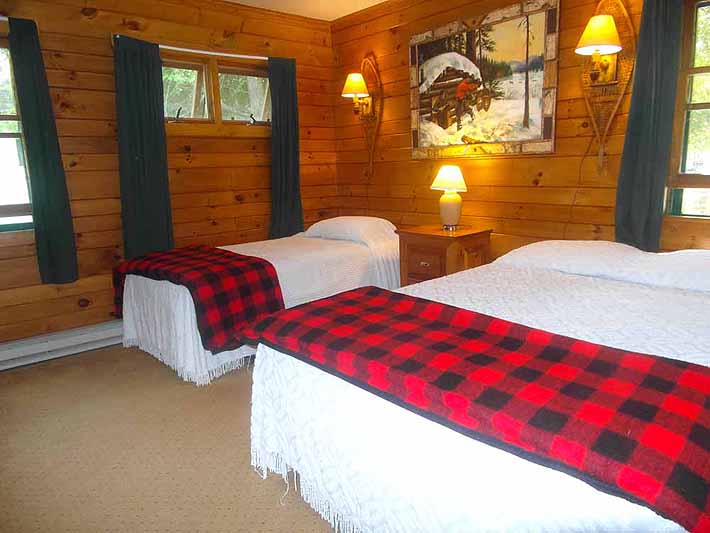 More oil paintings glow in the bedroom,
lit with sconces fashioned from old Native American snowshoes.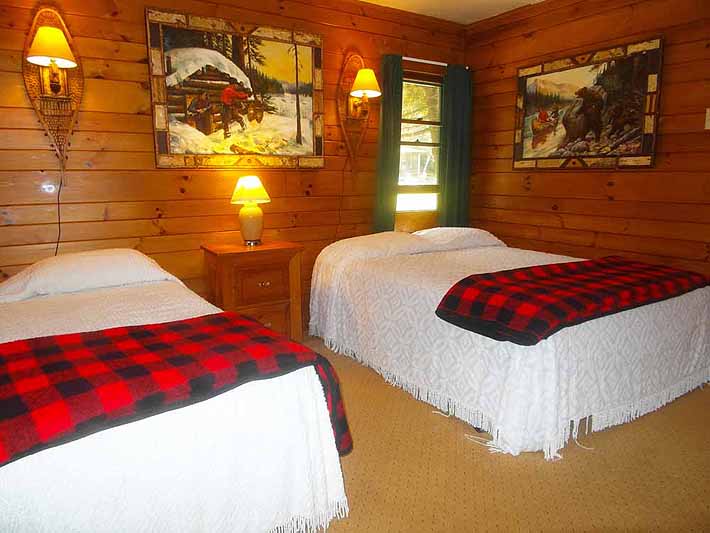 Another peek at Poplar's bedroom -
and you can't even see the built-in dresser and closet from this angle!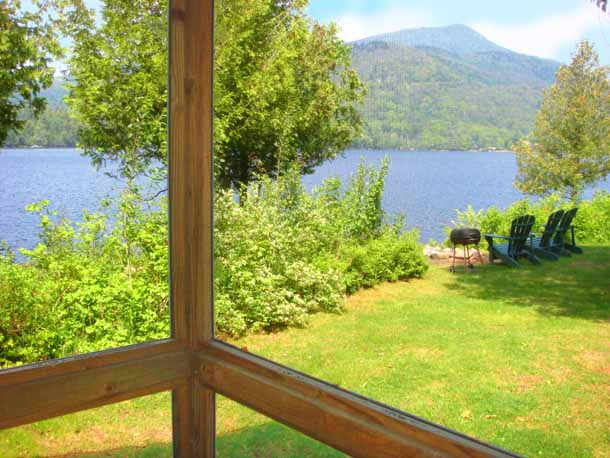 The view from the screened-in porch is hard to beat!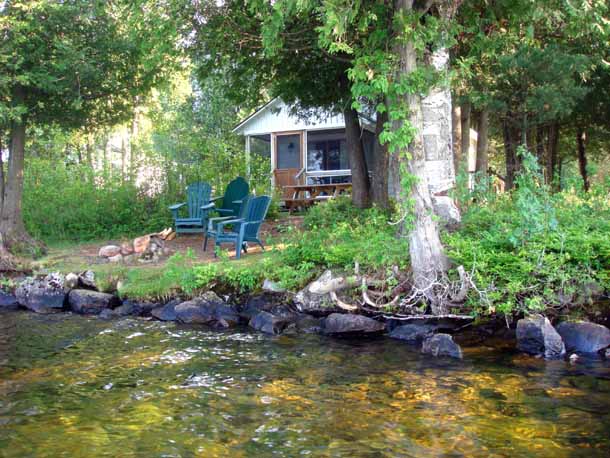 Paddling by Poplar's campfire ring - the perfect place for recounting the day's adventures.
Prospect Point Cottages

Route 28

Post Office Box 113

Blue Mountain Lake, NY 12812

Tel #: (518) 352-7378
Fax #: (518) 352-7677

or email us at: