~ OAK COTTAGE ~
A fully renovated cottage, on the water with wonderful views. One bedroom, living room
with high-rise sleeper couch (two separate beds), efficiency kitchen.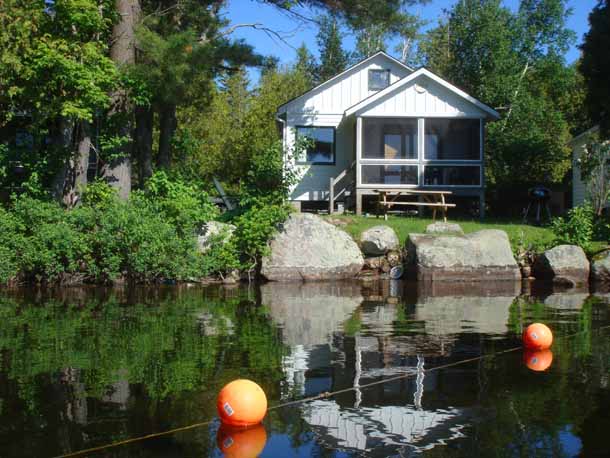 Set beneath a mighty Eastern White Pine, Oak looks out over the beach and cove.

Mornings like this one, when the lake is
as still as glass, are what living is all about.



No need to pull the snowshoes from the walls . . .
we have plenty more our winter guests
are welcome to use!

As in all our cottages, the living room couch
opens into two separate beds.

A Persian carpet graces the floor in the true
Adirondack "Great Camp" style of the 19th century.

Oak's kitchen has every amenity . . .

. . . a full-sized fridge (on the left) is built into the wall.

The bedroom has a queen bed, a twin bed,
a built-in dresser and a closet.

Even the bathroom says welcome!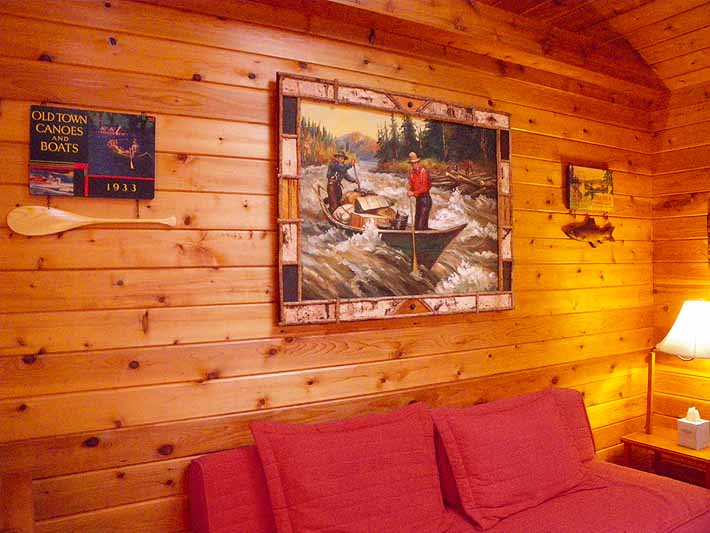 Like all of our cottages, Oak is adorned with hand-painted oils,
each one rendered after an early American masterpiece of Woodland Art, and each set off
in a gorgeous frame of twig and birch bark - itself an art developed here in the Adirondacks.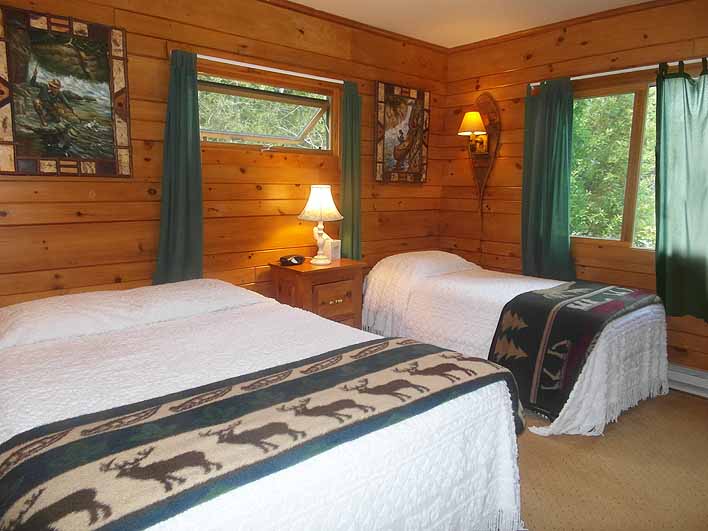 The paintings spill over into the bedroom, bringing the outdoors inside . . .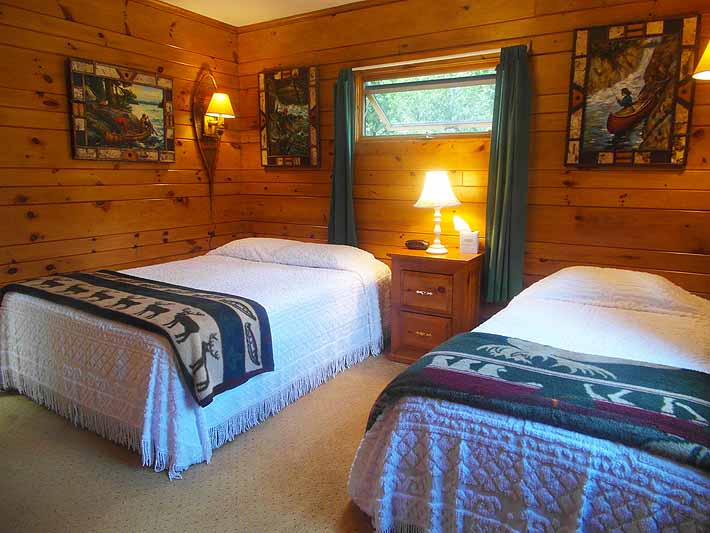 In keeping with our rustic hand made theme, the bedroom sconces
were created just for us from authentic antique Native American snowshoes.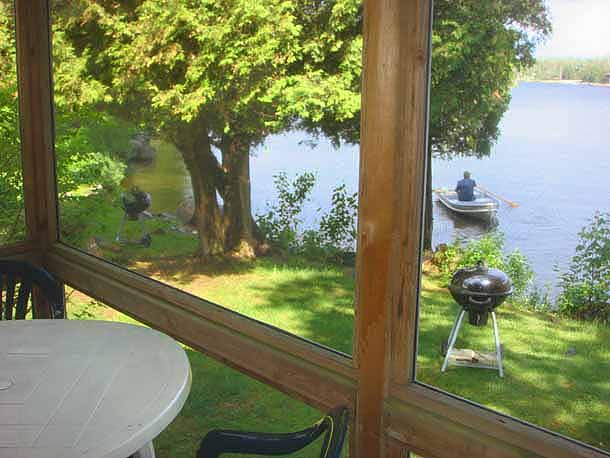 Watch the world go by (or at least an occasional fisherman) from your screened-in porch.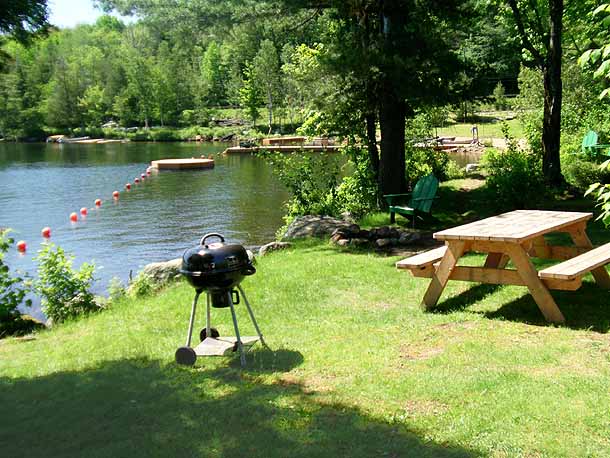 Looking towards the beach.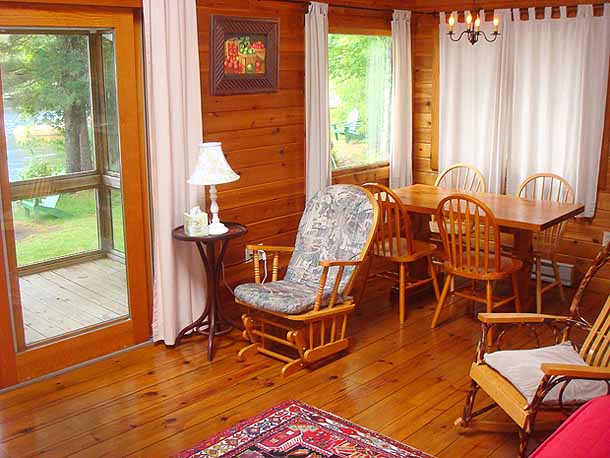 Dine in your cottage or picnic on the porch - your choice!
Prospect Point Cottages

Route 28

Post Office Box 113

Blue Mountain Lake, NY 12812

Tel #: (518) 352-7378
Fax #: (518) 352-7677

or email us at: