~ BIRCH COTTAGE ~
A fully renovated cottage, on the water with spectacular views. One bedroom, living room
with high-rise sleeper couch (two separate beds), efficiency kitchen.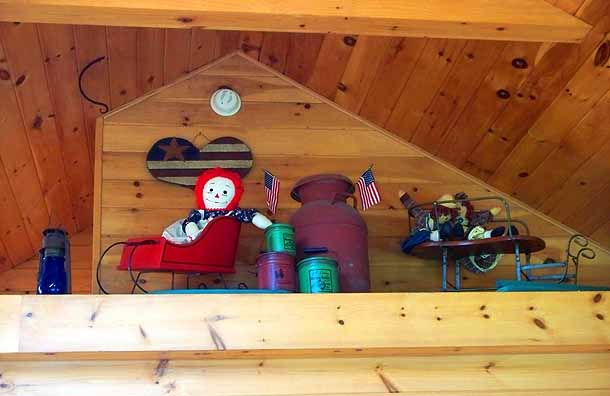 The country decor in the top of Birch Cottage will keep you smiling!

Situated right by the water, Birch takes
full advantage of the breathtaking views.

Cathedral ceilings and rustic furnishings
are the order of the day here.

When you've got the kids along, the living
room couch opens into two separate beds.

Birch's bathroom:
A place of serenity and quiet reflection.

Bathed in the glow of a skylight, the kitchen
features a sink, oven, stove and toaster . . .

. . . and don't forget the coffee maker, microwave
and full-sized fridge, tucked into a wall!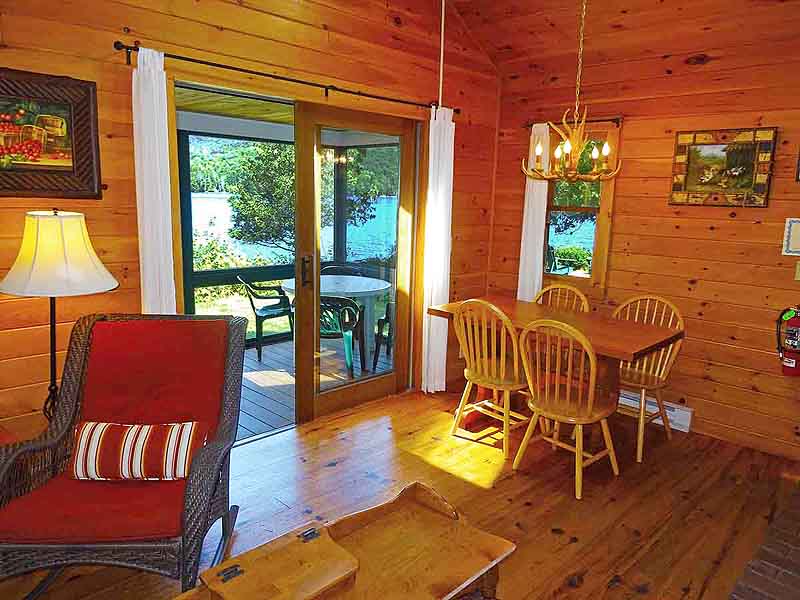 With rustic oil paintings surrounding you, Birch's country table is the perfect place to dine in style...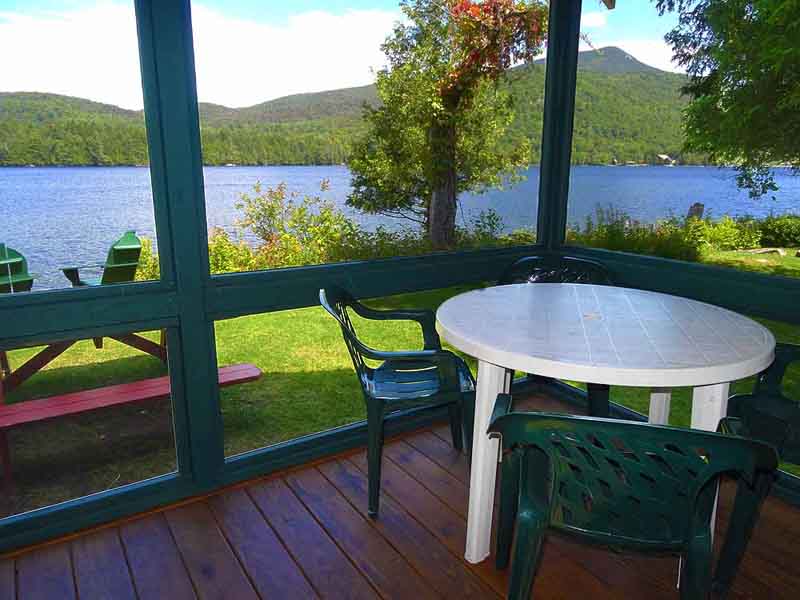 . . . exceeded only, perhaps, by a romantic dinner on the screened in porch,
with all of Blue Mountain Lake at your feet. Spiritual food, indeed.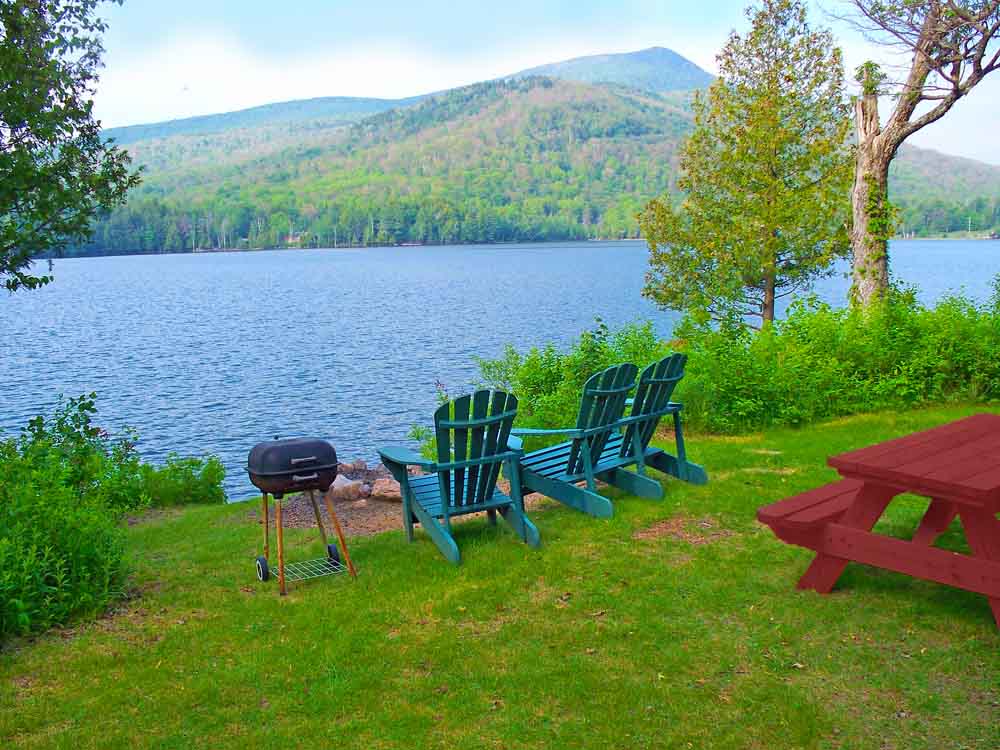 Like every cottage on Prospect Point, Birch has it's own grill, picnic table, and campfire ring.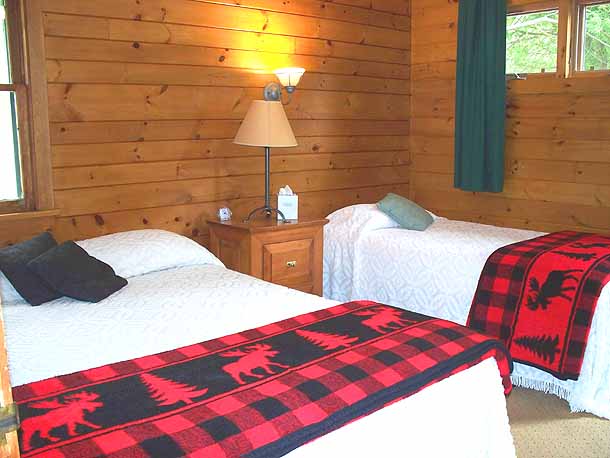 The bedroom features a queen bed, a twin bed, a dresser and closet.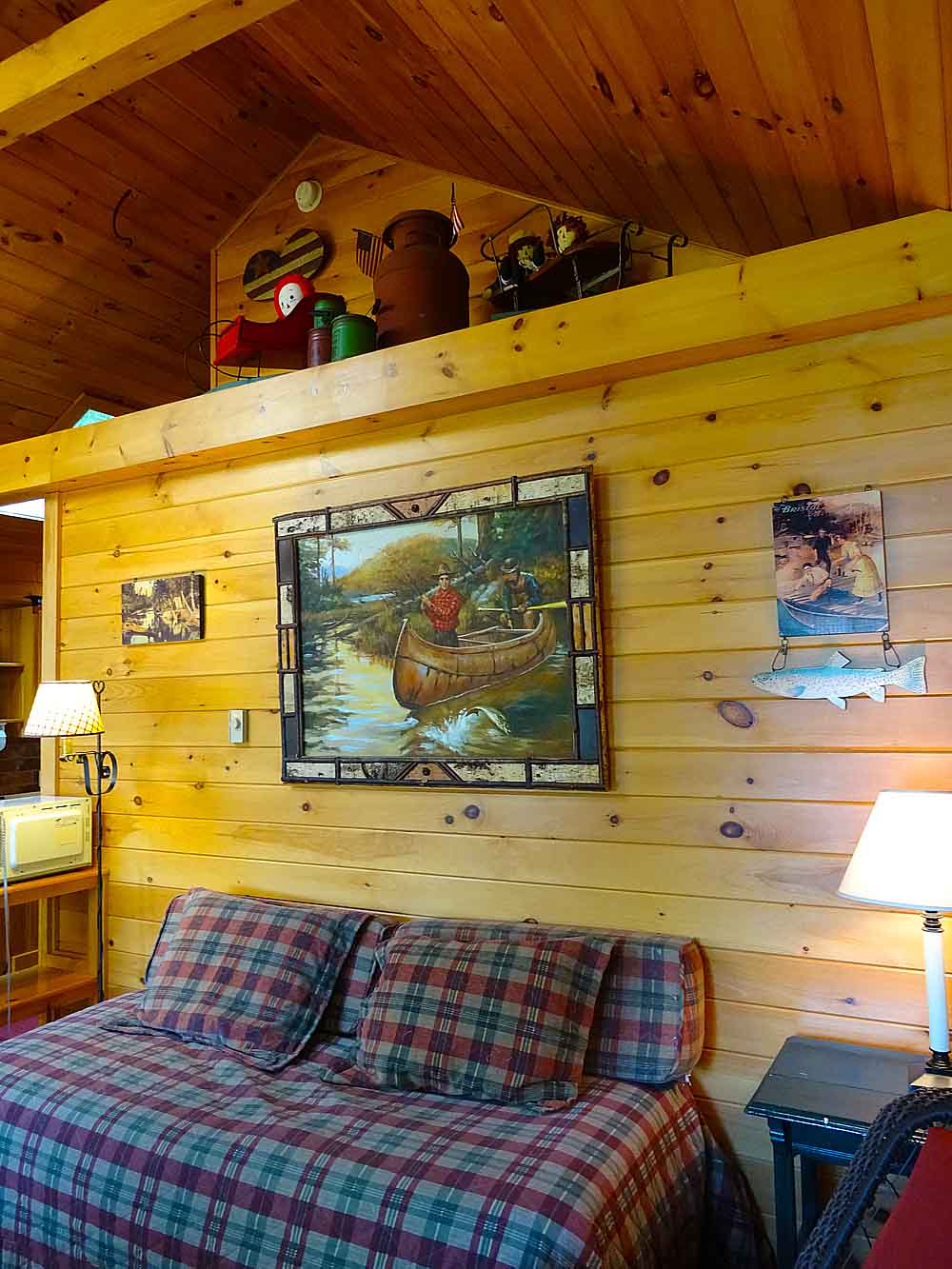 As in all our cottages, Birch's walls literally glow with oil paintings, each one painstakingly
rendered by hand after a 19th-century masterpiece of American Woodland Art, and each
one adorned in a traditional Adirondack twig-bark frame. Our goal is simple: To make the
cottages as magical on the inside as the splendor of their incomparable location demands.
Prospect Point Cottages

Route 28

Post Office Box 113

Blue Mountain Lake, NY 12812

Tel #: (518) 352-7378
Fax #: (518) 352-7677

or email us at: