~ SPRUCE COTTAGE ~
An older cottage, but clean and comfortable. On the hillside with lake views. Two bedrooms,
living room with high-rise sleeper couch (two separate beds), efficiency kitchen.

Nestled in a grove of hemlock and spruce,
this old cottage has a charm all its own.

Spruce's generous living room awaits you . . .



. . . with a lovely dining area . . .

. . . and a kitchen with every culinary comfort!




One of her bedrooms features two twins . . .

. . . the other a queen.

Here's the bathroom . . .

. . . and the old-time country porch and fire-ring.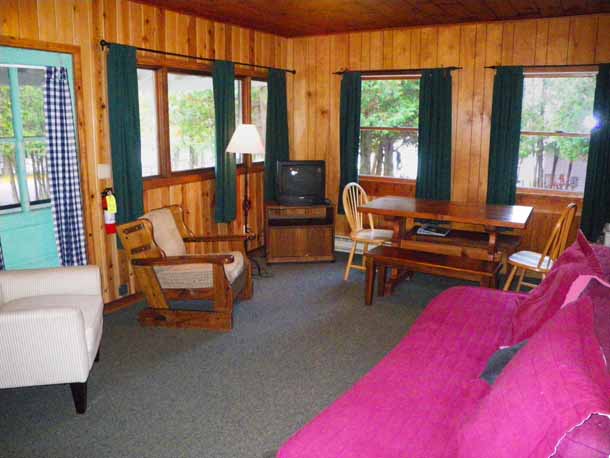 As in all our cottages, the living room couch opens into two separate beds.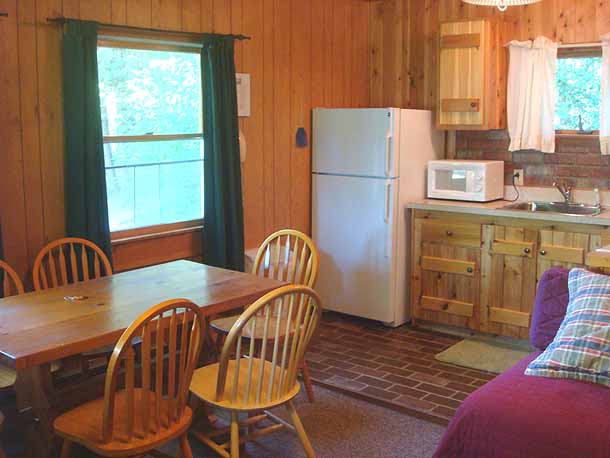 You'll have a warm, cheery area to spread out at mealtime.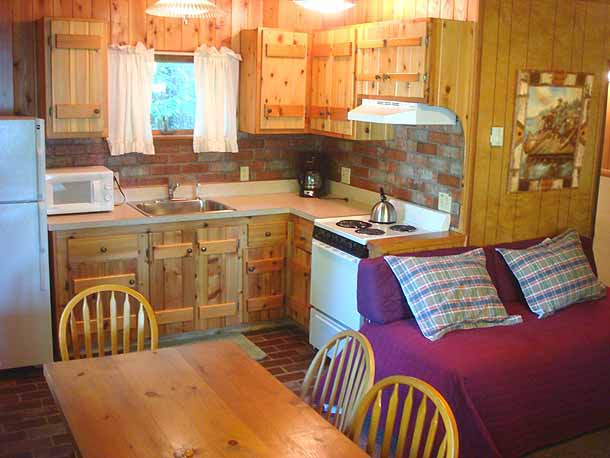 The kitchen features a full sized fridge, microwave, oven and stove, toaster,
coffee maker, and of course plenty of pots and pans, dishes, glasses and cutlery.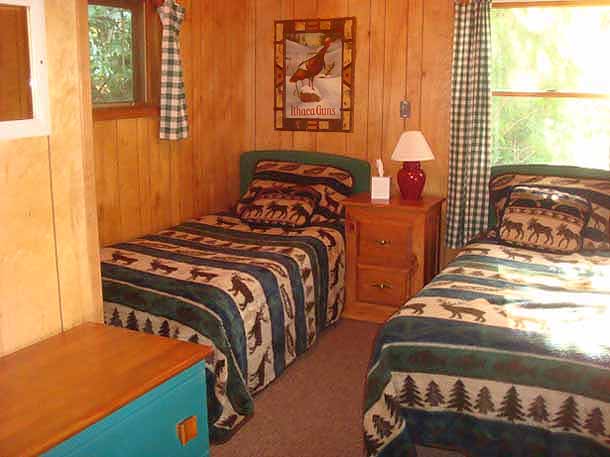 Handmade oil paintings and woodsy bedspreads adorn the cottage . . .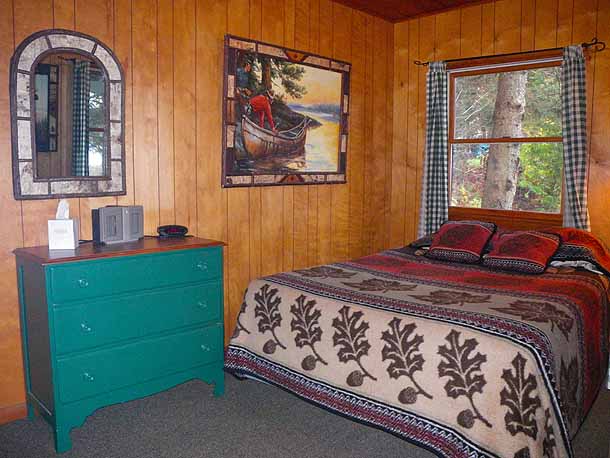 . . . lending an atmosphere that sings of the mountain country we're lucky enough to be in!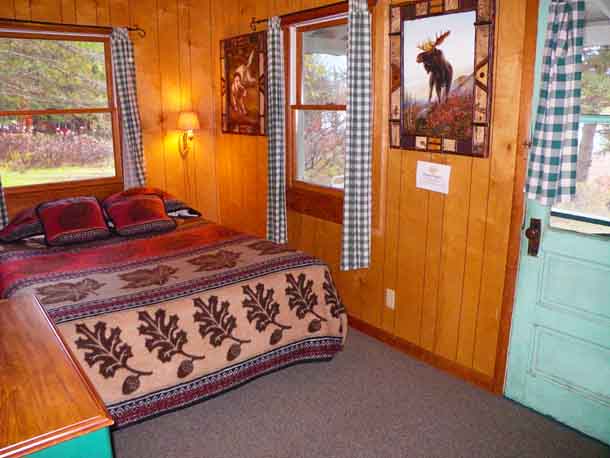 Aside from the queen bed, the chest of drawers and the closet, this room has its own
private entrance to the screened-in porch. Like Cedar Cottage, Spruce's porch spans
the entire front of the building; half is screened in, the other half open.
Prospect Point Cottages

Route 28

Post Office Box 113

Blue Mountain Lake, NY 12812

Tel #: (518) 352-7378
Fax #: (518) 352-7677

or email us at: