~ FIR ~
A fully renovated year-round cottage with rustic stone fireplace. Lovely views overlooking the beach and hillside. Two bedrooms, living room with high-rise sleeper couch (two separate beds), efficiency kitchen.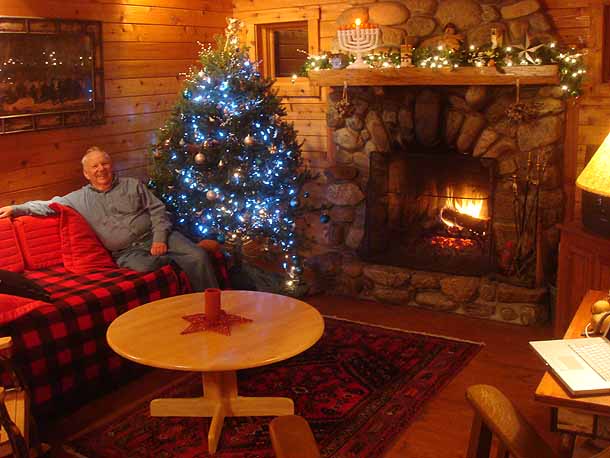 Fir Cottage, in radiant holiday splendor, is toasty warm and welcome after a day of sleigh riding, building snowmen or exploring the backcountry. (Don't worry - we supply the snowshoes!)
Enter Fir Cottage and step inside a fairy tale . . .

If ever a dwelling could inspire
the Brother's Grimm, this is it.




Not that we haven't added a few contemporary touches - like the skylights that illuminate
the kitchen and living room . . .




. . . or a full bathroom, fit for a princess.
(Snow White never had it so good!)





The master bedroom features a king-sized bed. (Please see below for more pics of the bedrooms.)




As always at Prospect Point, the living room couch opens into two separate beds.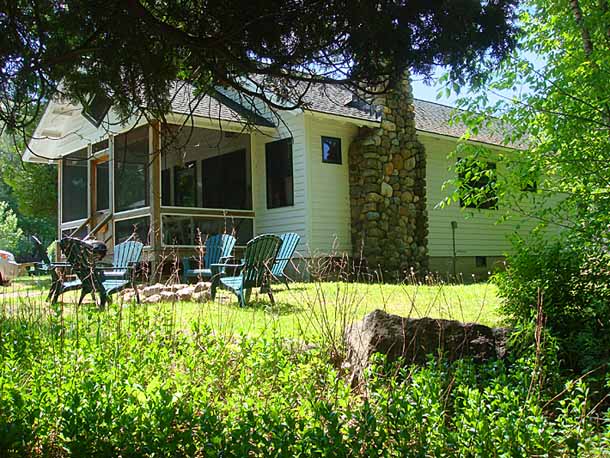 Beautiful Fir Cottage, seen through the thickets of aromatic peppermint.
Like all of our cottages, Fir has its own campfire ring, picnic table and grill.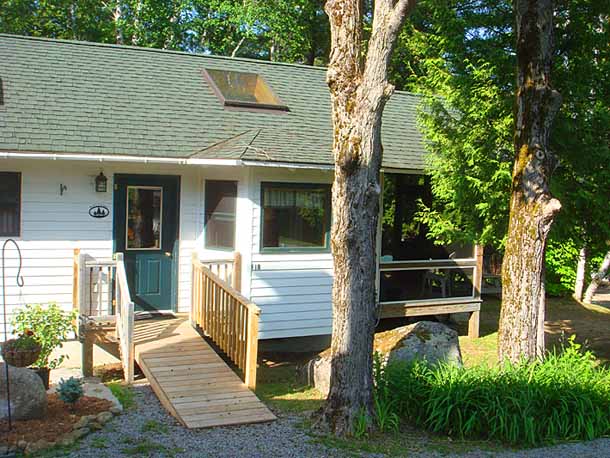 Also featured in a number of our cottages, Fir is wheelchair friendly, with wide doors,
an entrance ramp, and a sturdy handle grip in the tub - amenities we feel are good for everyone!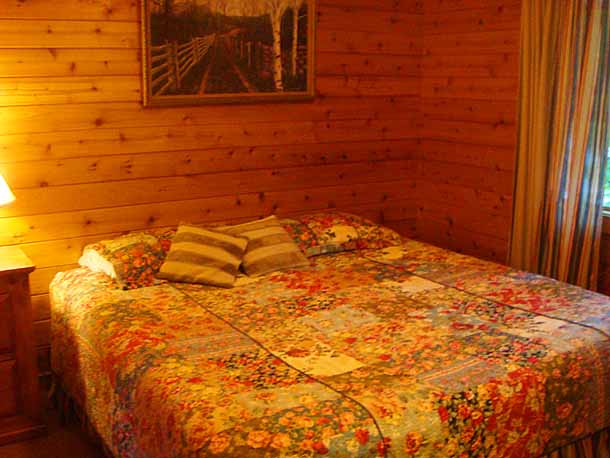 A luxurious king-sized bed awaits you in the master bedroom.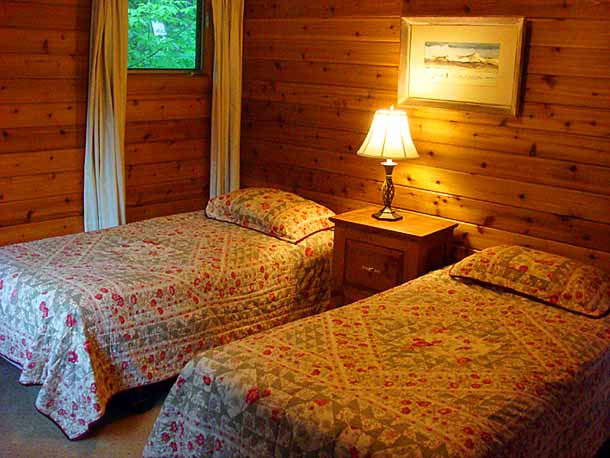 While the second bedroom beckons with two twin beds.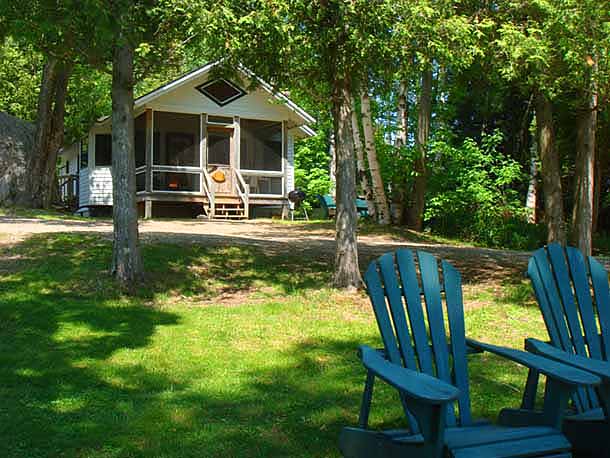 Surrounded by cedars, Fir is, quite simply, the perfect woodland retreat.
Prospect Point Cottages

Route 28

Post Office Box 113

Blue Mountain Lake, NY 12812

Tel #: (518) 352-7378
Fax #: (518) 352-7677

or email us at: