~ ELM ~
A fully renovated cottage with a beautiful fireplace. On the water with lovely views of the cove. One bedroom, living room with high-rise sleeper couch (two separate beds), efficiency kitchen.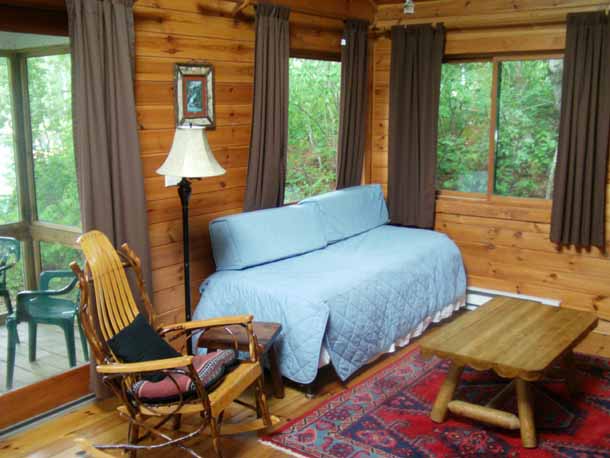 The very definition of Rustic, Elm Cottage, with its gorgeous
fireplace and cathedral ceiling, is steps from the water.
Among our most beautiful cove-side cottages, Elm holds a unique place on the Point.

Looking eastward from the shore by Elm Cottage is breathtaking any time of the year.




The song of the wilderness
abounds in her living room . . .




. . .where you'll sit back as the crackling fire and the cry of the loons erase every care and worry.




The holidays make Elm even more magical - and that's saying something!




Her bedroom features a beautiful queen bed,
a built-in chest of drawers and a closet.




In her kitchen are a stove and oven,
microwave and toaster, and a full-sized
fridge, recessed into the wall.




Like many of our cottages, Elm is wheelchair friendly, and features an entrance ramp, wide doors and hallways, and sturdy bathroom grips.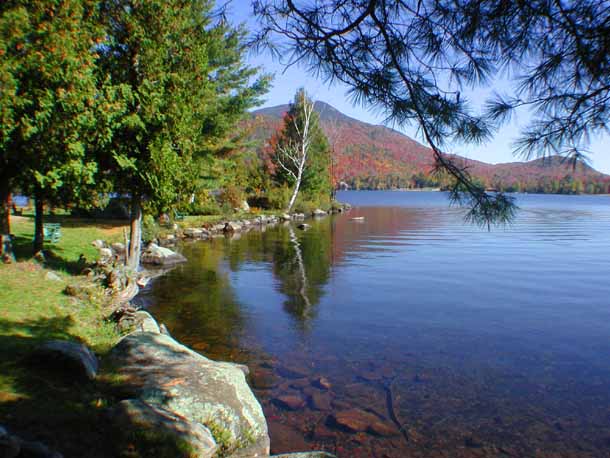 Autumn Magic: We simply couldn't resist another image
of beautiful Blue Mountain and Blue Mountain Lake from Elm's shoreline.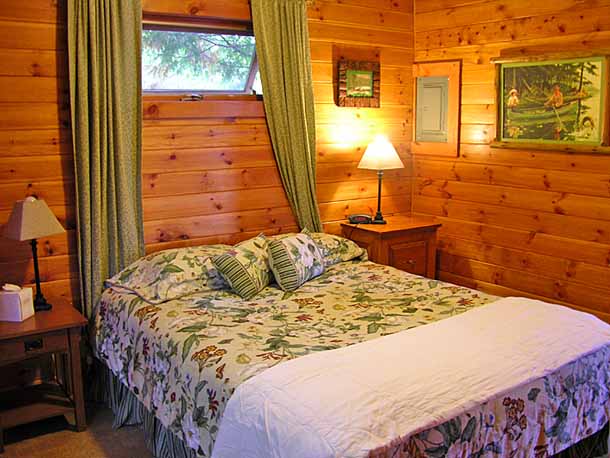 Nor another picture of her bedroom, where the linens are so luxurious,
only pleasant dreams are possible!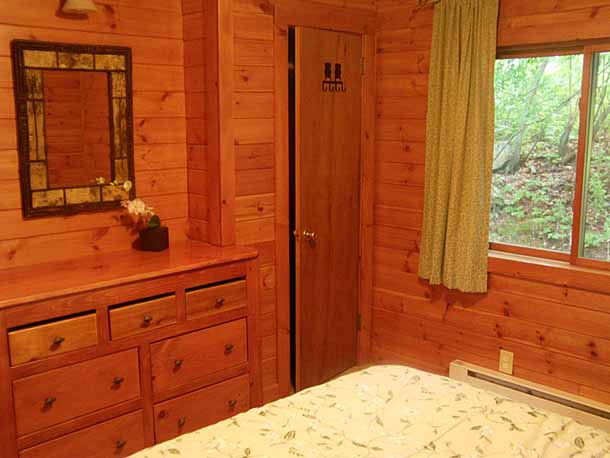 More of the bedroom, where a built-in dresser and closet
give you plenty of room to spread out and snuggle in.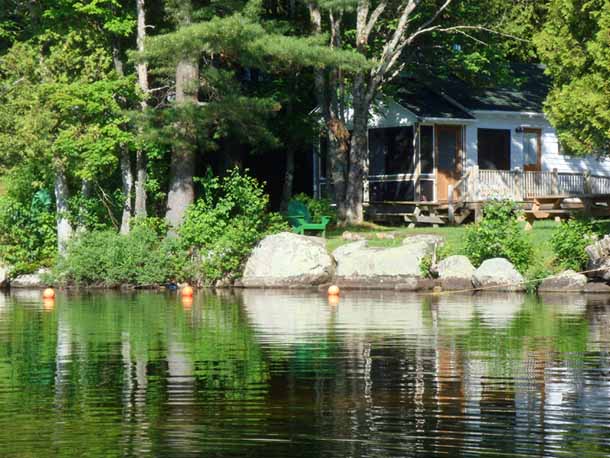 If you're looking for a lovely cottage by the water with a fireplace, look no further. With boundless beauty and serenity in spades, Elm is the answer to building your family's precious vacation memories.
Prospect Point Cottages

Route 28

Post Office Box 113

Blue Mountain Lake, NY 12812

Tel #: (518) 352-7378
Fax #: (518) 352-7677

or email us at: