~ CEDAR COTTAGE ~
An older cottage, but clean and comfortable. On the hillside with a lovely view of the lake. Two bedrooms, living room with high-rise sleeper couch (two separate beds), efficiency kitchen.

Cedar's porch and picture windows carry
you past your campfire ring to the lake.

A warm living room awaits you.
The couch opens into two separate beds.

The main bedroom features a queen bed,
a chest of drawers and closet,
and a separate entrance to the porch.

A second bedroom has two twin beds,
a chest of drawers and a closet.



You'll enjoy the charm of a real country kitchen . . .





. . . with all the amenities you expect:
a large refrigerator, oven, stove,
microwave, toaster, pots pans and cutlery.


The bathroom . . .



. . . and living room, with lots of light and a super-
wide picture window for enjoying the lake below!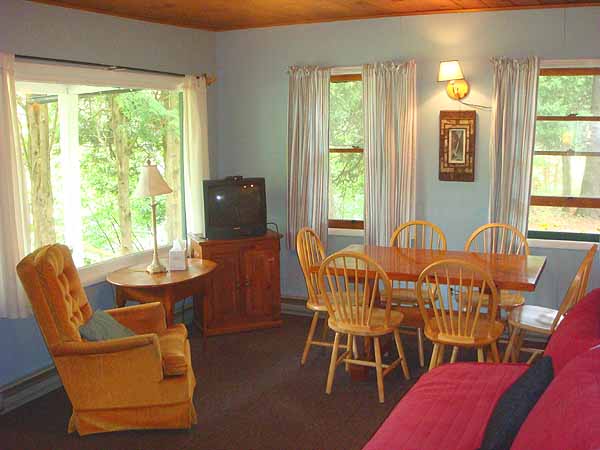 Old cottages, like old shoes, are sometimes the most comfortable.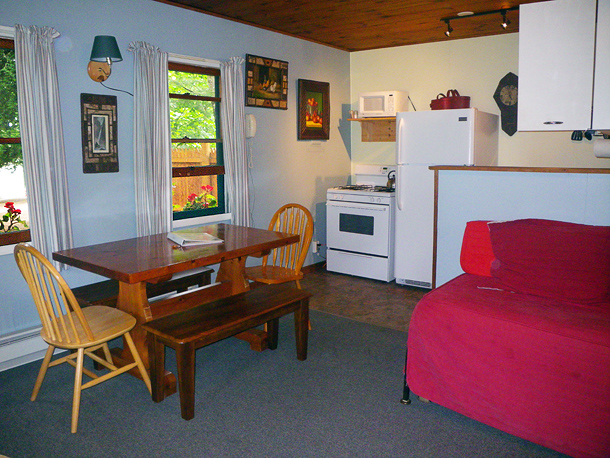 Lovely patinas take time to mature and blossom . . .


Another look at Cedar's main bedroom. The door at the right leads to a beautiful
screened-in porch. Like Spruce Cottage, Cedar's porch spans the entire front
of the building; half is screened in, the other half open.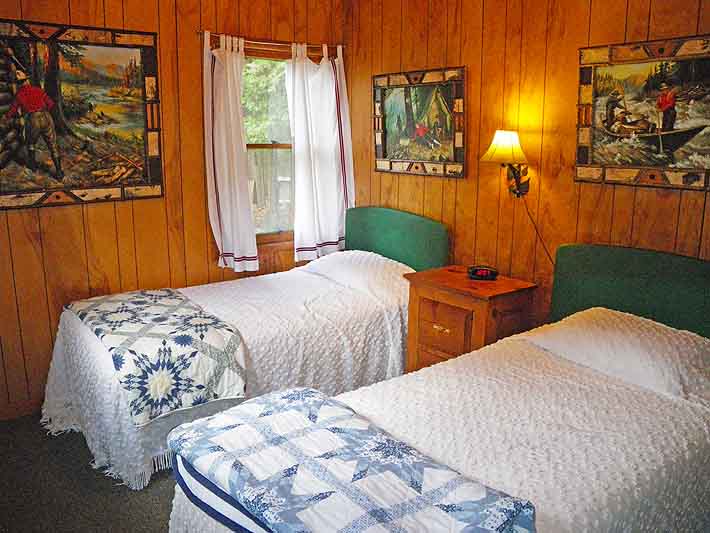 And here's another picture of her second bedroom.
Hand painted oils fill Cedar - and all our cottages - with charm.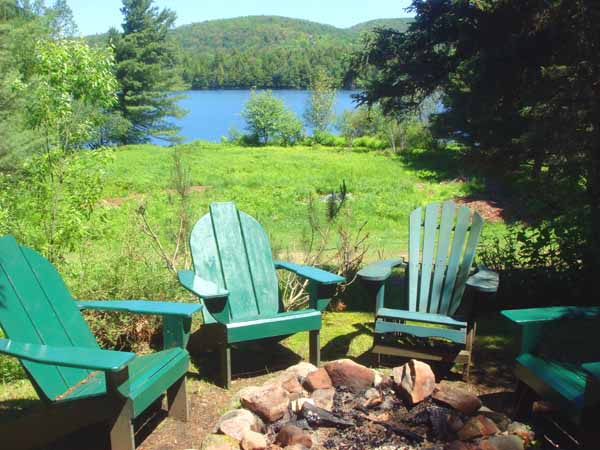 We're so in love with Cedar's view we couldn't resist another picture!
Off to the right, just out of the image, is her outdoor grill and picnic table.
Prospect Point Cottages

Route 28

Post Office Box 113

Blue Mountain Lake, NY 12812

Tel #: (518) 352-7378
Fax #: (518) 352-7677

or email us at: